A Sunkanmi Vaughan Welcome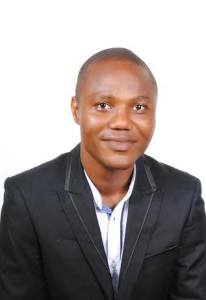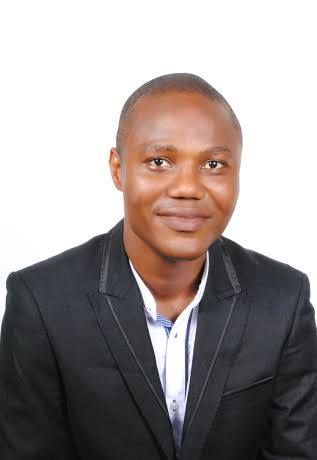 I welcome you to my website. Join me as we embark on a fruitful journey of discovery. Inside my book, 1000 + Practical Business Ideas and Directory of Money Sources, and audio book, you will find a treasure chest of time tested ideas.

 		

		

Our various testimonials

						

			

			

Lagos State Government (LASG)

 

The Consultant, Biz Lifelines & Co.,

Recognition as The Preferred Consultant on Training To The Lagos State Government (LASG).

"I have the pleasure to inform you that your firm/company was successful at the screening exercise and is hereby recognized as The Preferred Consultant on training to the Lagos State Government." Congratulations.

LASG (State government of Nigeria's centre of excellence and economic nerve centre)

 

			

			

Sunkanmi Vaughan

We're No. 3 on The Global List of Top Business Books on Google play store!!!

 

Compliments of a new month and a new but  more rewarding half of the year 2016.

I'm delighted to share this great news with you. Due to your support,we're No. 3 on The Global List of Top Business Books on Google play store!!! Thank you so much.

God bless you!!

To take us further to the No. 1 position, please download your free-mium copy of  "1000+ Practical Business Ideas and Directory of Money Sources" HERE today or click the link below:

			

			

Mrs Ifeoma Godwin

 

I sent out this gentle reminder below on my  WhatsApp line +234 803 6671 836 and almost  immediately, I got this response (screenshot attached). Wow!!!

It's quite encouraging to get such a quick response (first to arrive from readers) from one among my teeming esteemed readers. I think I should share it with you and once again profess my gratitude to you all especially Mrs Ifeoma Godwin.

God bless you all.

Are you yet to download my app?

			

			

Dayo Okubule

Entrepreneur & Book Connoisseur Extraordinare.

 

"If I had known just a quarter of what is contained in this book before leaving the University, I would perhaps be rubbing shoulders with the likes of Dangote(Nigerian and Africa's Richest person)

This is no exaggeration. Sunkanmi Vaughan offers over 1000 practical business ideas that you could never have thought of. After reading this book, you will realise that most of the things we ignore and count as insignificant can actually be turned to cash. This well-researched, well-written and easy-to-read book discusses several money-making ventures that you can engage in ...

			

			

 

"The [Covenant] University management has carefully perused your proposal and commended your professional services with the aim of considering you for the supply of the mobile app of your book '1000+ Practical Business Ideas and Directory of Money Sources' to our university"

 

			

			

 "This book helped me tremendously and I want to say a big"Thank You" to you for writing this book and I recommend it to every entrepreneur. I read different business books but still found it difficult to refine my idea and write my business plan until I got my copy of your book and read it.I am delighted to inform you that I am one of those whose business ideas were selected for the Shell Nigeria Exploration Company Livewire".

 Lagos, Nigeria.

 

			

		

		
---
Click here to visit my online store to buy one and our other products like Business Idea choice Analysis worksheet. Contact us today to experience a rich and rewarding service for your business start-up and strategic management. Aside from purchasing our products, our business consulting service is superb and I promise you that you will get value for your money.
GOOD NEWS!
From Wednesday, 15 October, 2014, you will have exclusive chance to listen to me and call in for a valuable interaction with me on the premier Nigerian online radio, ENTERPRISE RADIO
PROGRAM NAME:

Biz life-lines on Radio with Sunkammi Vaughan.

TIME:

Wednesdays  8:30am -9:00a.m
Fridays          8:30am -9:00a.m

RADIO:

 

Biz life-lines on Radio with Sunkammi Vaughan.

 

Saturdays 8:00pm – 8:30pm


 

 

Biz life-lines on Radio with Sunkammi Vaughan.

 

every Monday (6-6:15am) and Wednesday (9:40-50pm)

 

on 103.5Fm Radio One
Please don't miss it! 
---
INTRODUCTION OF AFRICA MOST COMPREHENSIVE BUSINESS  OPPORTUNITY HANDBOOK (also available in Print, Audio book and on Mobile APP)

Out of sheer patriotism to our great nation Nigeria and concern for finding a practical solution to the crisis in the education, employment sectors and paucity of post retirement opportunities for all cadres of distinguished and hardworking smart Nigerians (like citizens of most African nations),we have painstakingly compiled this comprehensive business opportunity handbook to equip all Africans in the following areas
♥ Learn when to create, how to develop and then protect your business ideas
♥ Get over a thousand business ideas and how to execute each of them.
♥ Learn creative ways to write and execute business ideas profitably
♥ Obtain direct contact information of thousands of instant money sources and lots more!
The book has been produced to be highly affordable.

The book is written in clear simple words and illustrated with graphic images of each business idea to make the content reader-friendly and retain memory.

Every business idea is practicable and guaranteed -money-back if it's not!

It's available in print, audio and mobile app.

The mobile app is available in all mobile stores and compatible with all platforms including BlackBerry, iOS, Android,  etc

The basic app is available for free download.

The premium app allows users to get regular updates on new business ideas and funding sources at no extra charge.

The book is authored by a reputable professional with years of experience in business start-ups management and finance management.
I present to you "1000+ Business Ideas and Directory of Money Sources"Book your copy today. Heavy discount awaits pre-order booking and bulk purchase.
---
LINKS TO THE MOBILE APP IN MAJOR APP STORES FOR YOUR FREE DOWNLOAD! 
"1000+ Practical Biz Ideas & thousands of Money Sources."

Global Map App Analytics

Global Map App Analytics by Google showing that the Mobile app of '1000+ Practical Biz Ideas & Directory of Money Sources' has been downloaded all over the world! Blue Colour indicates nations where download has been done! Dorminant Blue spread is a recognition of global acceptance of this rich business opportunity handbook even in non-English speaking countries!
---
FOR UNIT  COPY AND MULTIPLE COPIES PURCHASES WITH ATTRACTIVE DISCOUNTS?
You can buy via
 Major bookshops like Bible wonderland, Laterna Bookshops, Booksville, Dominion Bookshop e.t.c

University of Lagos bookshop, Akoka.

Glendora bookshop, Ikeja City mall.

Lagos MMA International and Local Airport bookstore stands.

ONLINE RETAIL/PAYMENT PLATFORMS like Konga, Quickteller, Jumia, Gidimall, BookToMyDoor, and Cash envoy

Or pay directly into our corporate and personal accounts stated below;
BIZ LIFE-LINES AND COMPANY
FCMB PLC
2083842019
ADEOLA-ODEKU BRANCH,
VICTORIA ISLAND,
LAGOS.
---
Open modal