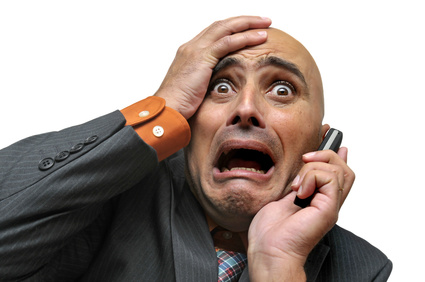 This is a very important question and experience that arise anytime reality strikes you that you need to be 'on your own'.As someone who has been in that state and privileged with the expertise and experience to have helped lots of people get over this phase, I am dedicating this write up to you.
Firstly, there's truly no perfect time to decide to start a business, the idea of waiting until 'reality strikes' is not the way an entrepreneur should think. I have repeatedly encouraged readers of my blog and listeners to my radio show "Biz lifelines with Sunkanmi Vaughan" that you don't have to wait until you are out of school,broke, out of job or experiencing some financial set back like income delay, salary reduction, asset depreciation etc. before you decide on your choice of business. Today is the best time to start looking out for business ideas that is most appropriate for you.
Secondly, like every great endeavors, starting off your business will experience challenges and you can only match such reality with the right information and knowledge. Source for information from desktop research; reading  business literatures (like "1000+ Practical Business Ideas and Directory of   Money Sources") relating to your business choice and identify clear and critical questions(including sourcing for funds to start the business)that you need to get answers for before starting off.I will recommend at least three months of such intensive business strategy reading and preparation.
Go out to the field to ask questions directly from people already in that business or professionals who can help you source this information from credible sources. The role of knowledge is very vital and you must submit yourself to a 'learning curve' to prepare you for that business.
Thirdly, you must be willing to undergo a period of internship or mentoring by someone who can assist you with information and guidance. The advantage in having this in your plan is to reduce the risk of errors and build on the goodwill and experience of your mentor.Clearly, such partnership is in your own interest.
Fourthly,register your business using names that can be easily remembered and makes 'marketing sense',start small and maintain a lean staff.Build collaborations and business relationships that would further provide opportunities for you in the future.
 Finally,keep your personal accounts and business accounts independent. Any expense you undertake in the business using your personal funds must be recorded as a loan to the business. Like all loans, remember to pay yourself when the profits start rolling in!
Frugality! Frugality!! is the watchword, even when the profits start rolling in. Some cash should be reinvested in the business to take up more opportunities as business improves.
As you take the bold step to start your business today, I wish you only success that comes from sound preparation and good luck!
BUSINESS IDEAS AND THE FEAR OF STARTING?