If you want to hide something from a poor mind, hide it in a book!
The '

1000+ Practical Business Ideas and Directory of Money Sources'

and

'How To Get A Biz Loan With Peace of Mind'

will put MILLION DOLLARS in your bank account if you read and apply the information in these books!
Get set to grab these books now.
Why allow desperation and ignorance about how to get Biz loans sink you in financial misery when you can access practical, time-tested and life-changing information written with you in mind?
Find answers to million dollars questions about Biz loans in my NEW ground-breaking book titled 'How To Get A Biz Loan With Peace of Mind'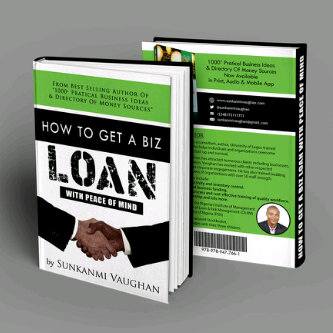 Get ready to receive a rude shock when you realize that most popular myths about Biz loans, lenders, collateral are patently FALSE!!
– Myth #1: Loans are only needed by entrepreneurs who are broke, have low or zero capital or have insufficient cash at hand or in bank.
– Myth #2: Only those who need loans need to bother to learn about how to obtain loans.
– Myth #3: Biz loan lenders are interested in your collateral for loans.
– Myth #4: Biz loans application processes are cumbersome, predatory and once you get trapped, you're finished!!
– Myth #5: In all successful loan applications, the lender is the 'Piper' who dictates the 'tunes'.
– Myth #6: 'Red Flags' in loan scams are baits you can NEVER detect.
– Myth #7: It's almost impossible to do a reliable Loan eligibility self-evaluation before applying for a Biz loan.
And lots more!!!
We are encouraged by the thousands of testimonials received so far and sincerely look forward to receiving your own testimony too.
To appreciate you for visiting my website and diligently seeking to know more, you have an exclusive opportunity to receive a FREE copy of my New book, 'How To Get A Biz Loan With Peace of Mind'
Note: Offer Closes in few hours from now!
To get your own copy of this free offer, fill the form below and the book will be sent to your email address instantly (nb: your personal information is secured with us)
[lab_subscriber_download_form download_id=1]
INFORMATION IS POWER… HOW INFORMED ARE YOU?
P.s.: this FREE e-book is limited to few numbers of serious minded entrepreneurs. Grab a copy while it last as this page will be taken off sooner than you least expect.

---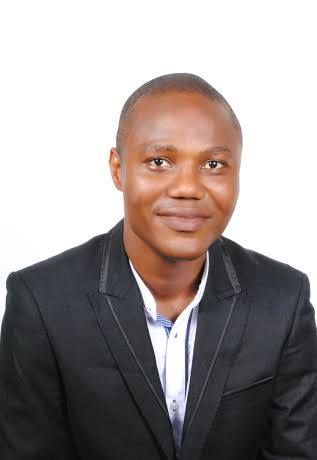 From the desk of Sunkanmi Vaughan
Seasoned Business Consultant
Share this Freebie with a colleague in Business. Use the social media icons below to share.