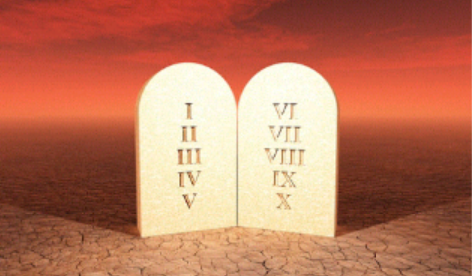 1. I, your business,am thine and thou shalt not call me by a name with limited future opportunities or a name completely strange to my line of business. For example, the once popular and fast-selling 'Stockwatch Magazine' (instead of perhaps being named 'Business Watch') died when the stock market crashed in 2008 while its competitor named 'Business Day Magazine' survived because it's name didn't carry the liability in the name 'Stock'.
2. Thou shalt have no false hope for me. Thou shalt not make for thyself any business without the benefit of a sound business plan. 'Wow' biz idea, passion and talent 'ain't just enough'. Sound business decisions on start up capital/financing to cover the startup period,choice of location and price strategy are very important. Get a copy of my book '1000+ Practical Business Ideas and Directory of Money Sources' for practical business tips and utilize the free Business plan template in it for developing your own Business plan.
3. In all your decisions,thou shalt not take the name 'profit' and your love for it above the satisfaction of your customers and God.No business blessed by customers and God can be cursed.
4. Remember to plan for the 'Rainy Day' .Keep some funds set aside for future use during times of financial setback,opportunity for expansion and acquiring benefits of sound financial rating by potential creditors.
5. Honor thy competitors by admitting that 'they know something you don't know'. Your  day must never end without this on your mind. Keep searching, learning and avoid complacency.
6. Thou shalt not murder the golden goose of your business. According to '80/20 rule', the 20% action or employees in your business that produce 80% of positive outcome/profit is your golden goose. Thou shalt not kill it!!
7. Thou shalt not commit to 'short cut' to success by adulteration of original quality service or product.Your customers and competitors will eventually find out and 'punish you' by rejection. It takes a while to grow businesses to profitability. Do a honest evaluation of yourself and your own business. Delay in realizing profit doesn't mean I have failed you.
8. Thou shalt not steal except it's market share from your competitors.A smart way to do this is to do a 'Value Engineering' (VE) of your competitors' product or service and improve on it preferably at lesser cost. And if improvement increase cost, sell your service to target market as premium product/service.
9. Thou shalt not bear false witness against thy competitor if it will lower the customers' perception of your industry.
10. Thou shalt not covet thy competitor's possessions except it's their market share.
Sunkanmi Vaughan is the host of a business show on radio and author of the most comprehensive business opportunity handbook '1000+ Practical Business Ideas and Directory of Money Sources'.
10 COMMANDMENTS FOR EVERY ENTREPRENEUR