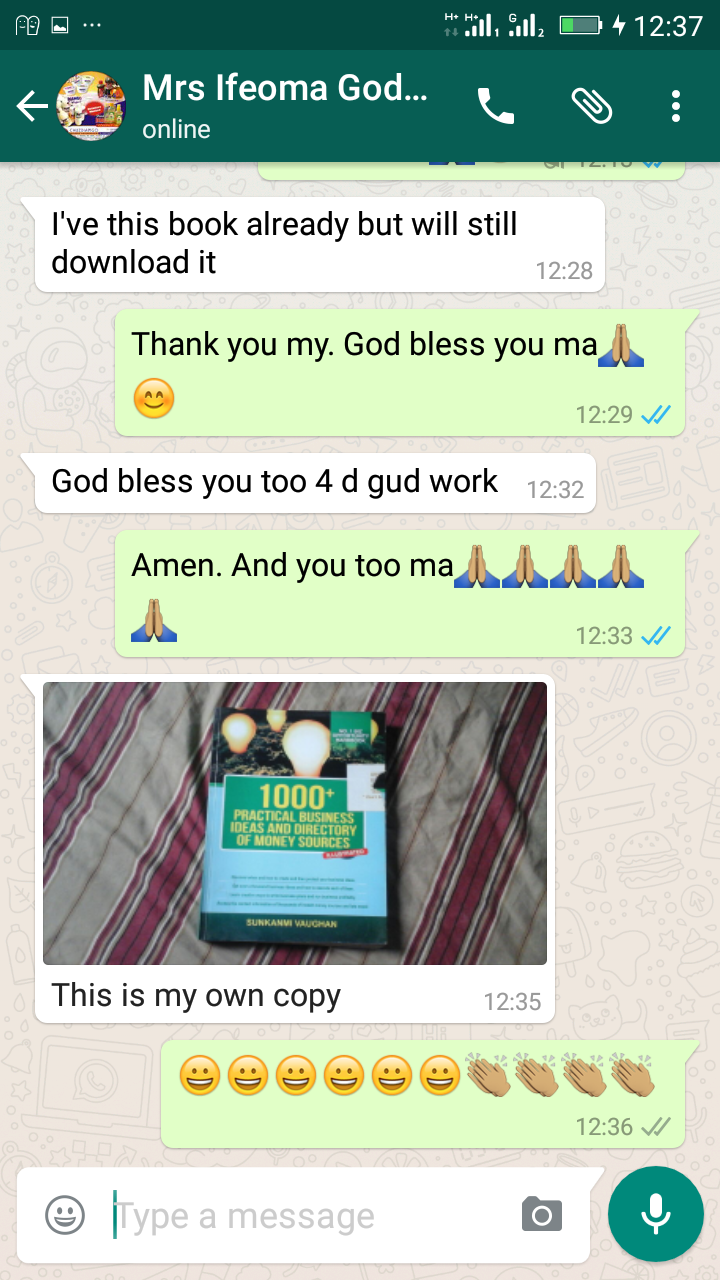 I sent out this gentle reminder below on my  WhatsApp line +234 803 6671 836 and almost  immediately, I got this response (screenshot above). Wow!!!
It's quite encouraging to get such a quick response (first to arrive from readers) from one among my teeming esteemed readers.
I think I should share it with you and once again profess my gratitude to you all especially Mrs Ifeoma Godwin.
God bless you all.
Are you yet to download my app?
Here's the link and it's absolutely free & close to 50k downloads.
Download now:
https://play.google.com/store/apps/details?id=com.sunkanmivaughan.bizdir
I Have This Book Already but will still Download It!