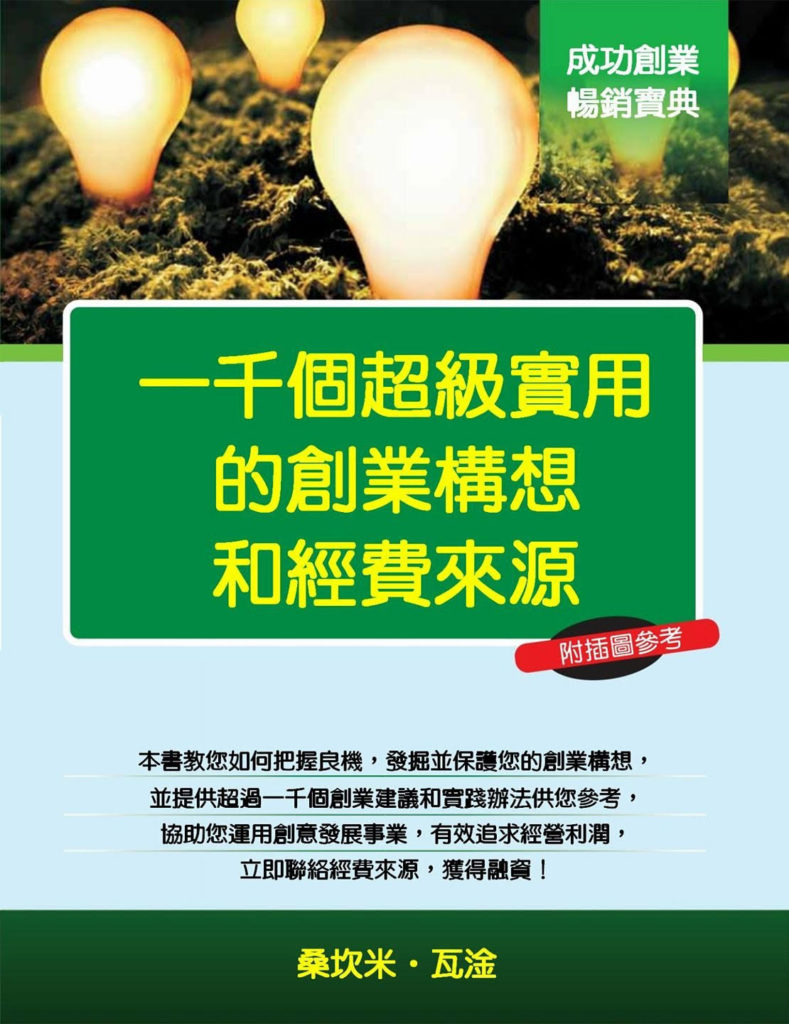 Due to popular demand internationally, we have decided to extend the most sought after and widely read Business Handbook; '1000+ Business Ideas & Money Sources' to the Asian market.
After months of proper translation with out Chinese partners, the manual will be available on different stores online and offline for the Asian market. This is a dream come true and it's definitely going to be worth the time for me and my team.
We are still committed to assisting you in growing your business and getting that funds you need.
Thanks for your time.
Sunkanmi Vaughan
The Chinese Version Of The Most Sought After Book '1000+ Business Ideas & Money Sources' Will be Out in Few Days