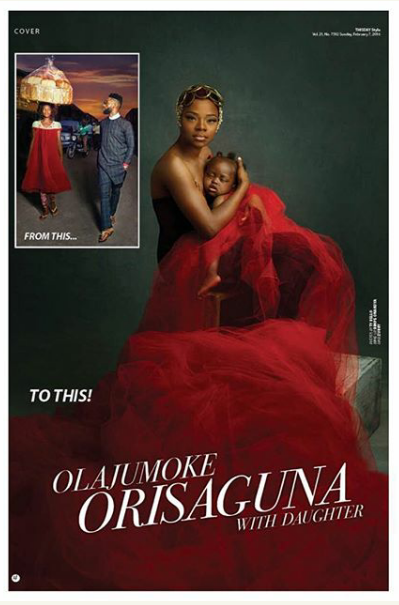 When some of my ancestors returned from the American plantations as free-men into Lagos in the 1830s,they brought bread,little did they know that they brought not just a commodity but a whole industry!An industry that will later provide Jumoke Orisaguna (pictured above;the bread hawker discovered by the award winning photographer, TY Bello) an opportunity to hawk its product (bread) in a tray on the streets of the same Lagos before good fortune and fate with the raw industry in bread hawking business propelled her to the runway and front pages of fashion magazines as a world-class model!
Perhaps I was towing this my ancestral path when I decided to author the most comprehensive business opportunity handbook in order to bring access to business opportunities
and find out the business secrets of these hawkers with the aim of sharing this rich information with you.But frankly,today's post has just a little to do with me.It's 'Agege' Bread  and hawking business (again!).
From 1830 till date,the consumption of bread has increased astronomically and it's commerce is laced with business knowledge arguably comparable to those you can 'buy' only in Business Schools. Why? It meets all the 4Ps of marketing. (I actually explained these Ps in my book-1000+ Practical Business Ideas
and Directory of Money Sources).
The most striking feature responsible for the success of the bread business is the great (but sadly the least recognized) role of the ubiquitous Bread Hawkers(called Oni-bread in local Yoruba language).
These 'mobile bread vendors' have some amazing and valuable business secrets that I will be sharing with you in a series of posts.
1. PUNCTUALITY: Punctuality, they say, is the soul of business.These hawkers get to the bakeries early enough to be able to get their products (in fact I discovered that some of them even sleep over at the bakeries). They know that if they get late to the bakeries, they will miss out on some of the fast-moving loaves of bread with shapes, sizes and variants preferred by most consumers.The first sign that you're a sloppy person or entrepreneur
is when you repeatedly miss opportunities because you fail to meet up with appointments on time.(to be continued)
N.B.: 'Biz Lifelines With Sunkanmi Vaughan' on 103.5 Radio One now holds every Monday (6-6:15am; AM edition) and Wednesday (9:40-9:50pm; PM Edition).
Sunkanmi Vaughan is the host of 'Bizlifelines With Sunkanmi Vaughan' on radio and author of the most comprehensive business opportunity handbook;  '1000+ Practical Business Ideas
and Directory of Money Sources'.
JUMOKE ORISAGUNA And The 7 Business Secrets of 'Agege' Bread Hawkers. (Part 1)