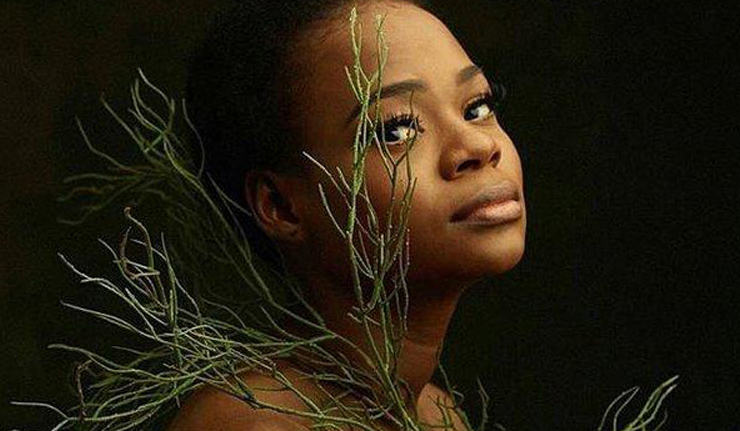 2. TIMING: Her arrival time in the mornings and evenings everyday is almost constant and coincides with time most consumers like to have their bread. This is called 'good timing' in business. You must 'time' your market to get a good share of the market. Jumoke's account in her interviews confirmed that she leaves the bakery  precisely 7:00 a.m almost everyday and hawks for at least nine hours daily, many times, under the ferocious and scorching Lagos afternoon sun, to earn a decent earning. It was one of the regular evenings (specifically the evening of Tuesday, February 2, 2016, to be precise) to service her many clients in one of the streets dotting Yaba, Lagos mainland, that she harmlessly sauntered into the scene of a photo shoot. The camera captured her with her heavy 'baggage' of loaves on her head (inset of the photo above). Her decision to stick to a regular timing to take her loaves of bread to her customers in the mornings and evenings everyday, as required in the bread-hawking business, is primarily responsible for her presence in the area at that time.According to Jumoke, "I  only wanted to walk through to take bread to my customers at the mechanic workshop around the place the shoot was taking place… It was while I made my way that the camera captured me".
Therefore, having a purpose in life and business is not enough, you need the knowledge to find the appropriate time and the self-discipline/courage to launch and achieve your purpose.
Add punctuality to good timing, and  your business success becomes a 'done deal'.
3. ADVERTISING: When she shouts 'Ooni bread yin de' (your bread vendor is around), she's actually advertising her goods! It's interesting to note that her advert cost is also free. Even after running into the photo shoot, she never stopped announcing her presence by shouting 'Oni bread yin de' and it was just a matter of time before those looking for her find her.
A person who doesn't advertise his business is like someone winking in the dark. Nobody sees what you're doing! For your business to succeed, you should advertise your business. Like the Agege hawker, you need to identify free advert opportunities, for example, facebook, Twitter,WhatsApp etc, you can also make specially branded T-shirts for these ubiquitous and energetic bread hawkers. You must learn to set some funds aside for the most effective forms of advertising for your goods/ service.
4. EFFECTIVE CUSTOMER CARE: The way she adjusts to meet customers demands and allay their concerns appear so effortless. In the past, these female hawkers use their hands to lift each loaf and use their mouth to blow air into the transparent nylon used for packing each loaf but on getting the feedback from consumers who consider this practice as unhygienic, they quickly stopped the practice. That was done quickly before these complaints lead to buyers apathy. Even when she was told TY Bello was looking for her to help her, Jumoke had no qualms taking her loaves to where TY Bello was staying because  that is what she has learnt from the business. When people stay on their balconies and call on these 'mobile bread vendors', they bring the loaves of bread to the customers to see and select their preferred loaf of bread before paying or choosing not to buy in some cases!
How you treat your customers' complaints plays a vital role in your business success.
Complaints are feedbacks from your customers who may be willing to stick with patronising your goods or service so you ignore their complaints at the peril of your business. Remember it was customers apathy that killed the telecommunications behemoth called NITEL. (to be continued)
N:B 'Biz Lifelines With Sunkanmi Vaughan' on 103.5 Radio One now holds every Monday (6:00-6:15a.m to 9:30-9:45a.m; AM edition) and Wednesday (8:45-8:55pm; PM Edition).
Sunkanmi Vaughan is the host of 'Bizlifelines With Sunkanmi Vaughan' on radio and author of the most comprehensive business opportunity handbook;  '1000+ Practical Business Ideas and Directory of Money Sources'.
JUMOKE ORISAGUNA And The 7 Business Secrets of Agege Bread Hawkers (Part 2 series)