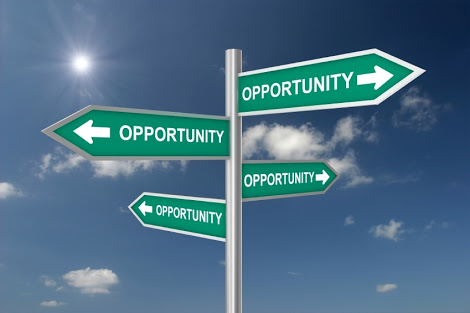 1. Rice
2. Cement
3. Margarine
4. Palm kernel/palm oil products/vegetable oil.
5. Meat and processed meat products.
6. Vegetables and processed vegetable products.
7. Poultry; chicken, eggs,Turkey
8. Private planes/ jets
9. Indian incense
10. Tinned fish in sauce ( Geisha/ sardines)
11. Cold rolled steel sheets
12. Galvanized steel sheets
13. Roofing sheets
14. Wheel barrows.
15. Head pans
16. Metal boxes and containers.
17. Enamelware
18. Steel drums
19. Steel pipes
20. Wire rods(deformed and not deformed)
21. Iron rods and reinforcement bars
22. Wire mesh
23. Steel nails.
24. Security and razor wire.
25. Wood particle board and panel
26. Wood fibre board and panel.
27. Plywood board and panel
28. Wooden doors
29. Toothpick
30. Glass and glassware.
31. Kitchen utensils.
32. Tableware.
33. Tiles ( vitrified and ceramic)
34. Textiles.
35. Woven fabrics.
36. Clothes.
37. Plastic and rubber products, polypropylene granules and cellophane wrappers.
38. Soap and cosmetics.
39. Tomatoes and tomato paste.
40. Euro bond/ Foreign currency Bond/Share purchases
Aside the goldmine business opportunity available to someone willing to go into businesses related to any of these items listed above in Nigeria, it is equally an invitation to a business-savvy investor interested in investing in Nigeria.Why?
These items are consumable goods that the country has demonstrated the capabilities to produce locally and the market for their consumption is already existing and fully mature.
One other important thing common to these items is that, their sales price is already increasing and their price increase may continue unless their market supply quickly matches the demand.
While demand for a few commodities like cement,are seasonal and their commodity price may be dictated by season, demand for others like meat and meat based products never go out of season and with the shrinking supply, there exist even more opportunities along the value chains of producing these items.
Along with the goldmine opportunity for those interested in businesses related to these items, also present, downsides like increase in the counterfeiting or unwholesome production of these items,smuggling, outright stealing of them while in transit or warehouse,complexity of managing the supply chain logistics and outright unfair price manipulation by Shylock businessmen in businesses related to these items.
As you ponder on whether to position yourself for this opportunity or not,I will share with you a few actionable steps to carry out.
1. Choose any of the items and do a desktop research of the trade data from the beginning of this year till date in the first instance.
2. Study your data on the market dynamics and likely impact of any favorable government policy on it.
3. Go on and conduct a field research by asking those in businesses related to these
to establish a correlation between your deskstop research result and the field report.
4. After confirming the existing robust demand market, focus on how to meet the local supply of these items.
5. Submit yourself to a period of internship to have a first hand experience of the actual physical demand of operating in that business.
6. Write your feasibility report.
7. Subject your report to a review by few trusted and experienced acquittance and your financial advisers if possible for the final stage of fine-tuning prior to your final execution with available funds.
Like I earlier mentioned, since the potential for great returns awaits you so also the risks that likely go with impending scarcity of any of these items. Therefore,you must exercise great caution.
Ensure you're dealing with genuine and experienced people, carry out due diligence and quality assurance on all raw materials or finished goods supplied to you or you're supplying, security of your goods in transit and storage should not be compromised.Get an insurance policy for your goods and business if possible and reinvest the profits to increase your capacity.
Finally, why the special focus on these items?They have just been delisted from list of items foreign currencies procured from the official forex window can be used for following the circular released by the Central Bank of Nigeria (CBN) on the items listed as "Not Valid for Forex" in Nigeria, the Central Bank of Nigeria (CBN) restated that such items cannot be funded via Interbank, Export Proceeds Interbank, Export Proceeds or Bureau de Change sources (a veiled way of stating that,henceforth,an official red tape by the Nigerian Federal Government through the CBN has been placed on their  importation into Nigeria in favour of the local market!).
Businesses related to these items are about to witness a boom in Nigeria and if you like investing in shares,the undervalued shares of well-managed and healthy Nigerian Stock Exchange-listed companies doing businesses related to these items should attract your attraction for early positioning in case of the expected share price appreciation.Shikena!
Sunkanmi Vaughan is the author of the authoritative and most comprehensive business opportunity handbook "1000+ Practical Business Ideas and Directory of Money Sources".
What's So Special About These Items?